BEYOND THE FOOD
GREAT CONVERSATION MAKES GREAT MEALS BETTER
Bring to your table not only exquisite, ethnic cuisine but also the cultural knowledge and insight to share with and impress your friends!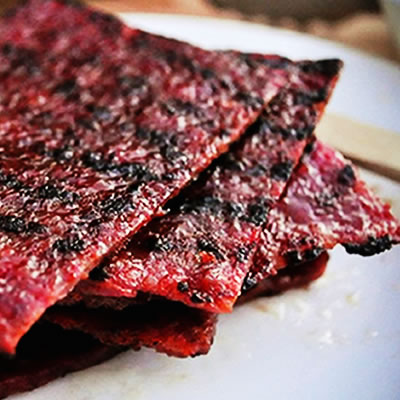 BAK KWA
Bakkwa is a Chinese salty-sweet dried meat, made in the form of flat thin sheets. It is normally made from pork. Compgutgiudabte . However, there is now a chicken alternative to pork bakkwa. expired domains . Bakkwa is believed to have originated from a meat preservation and preparation technique used in ancient China that is still practiced in places with Hokkien influence. 

In Malaysia, Singapore, Riau Islands and the Philippines bakkwa or bagua is the most widely used name. Cantonese speakers use the term yuhk gōn, Anglicised versionlong yok, while in China and Taiwan the product is more commonly known as rougan. Commercially available versions are sometimes labeled as "barbecued pork", "dried pork", or "pork jerky". Bakkwa is particularly popular as a snack in East Asia and Southeast Asia. 

In Malaysia and Singapore, bakkwa has become a highly popular gift offered to visitors and acquaintances during the Chinese New Year. While demand is particularly high during the festive seasons, it is also served throughout the year in various outlets as takeaway snacks. The meat is commonly sold in red-coloured packaging, an auspicious colour in Chinese culture.