BEYOND THE FOOD
GREAT CONVERSATION MAKES GREAT MEALS BETTER
Bring to your table not only exquisite, ethnic cuisine but also the cultural knowledge and insight to share with and impress your friends!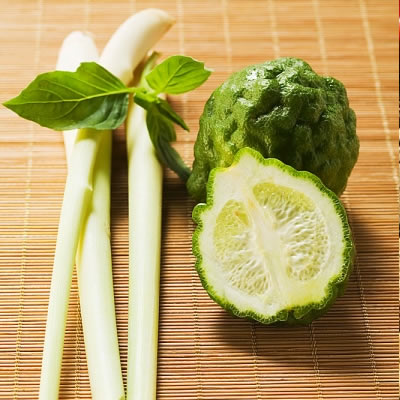 KAFFIR LIME
Kaffir lime is an unlovely fruit with a bumpy exterior and unique hourglass-shaped leaves. It plays an essential role in Thai, Indonesian, Vietnamese and Malaysian cooking. Interestingly enough, unlike other citrus fruits, its leaves and rind, rather than its zest and juice, are used for cooking. 

Its unique citrus fragrance is instantly recognisable to those who favour South East Asian cuisine, so much so that aficionados insist that its flavour cannot be replaced by other similar ingredients. In soup dishes, the leaf is added whole into the dish while for salads it is sliced into thin strips for garnishing. In Thailand, kaffir lime is so beloved that many homes have at least one tree growing in their gardens.