BEYOND THE FOOD
GREAT CONVERSATION MAKES GREAT MEALS BETTER
Bring to your table not only exquisite, ethnic cuisine but also the cultural knowledge and insight to share with and impress your friends!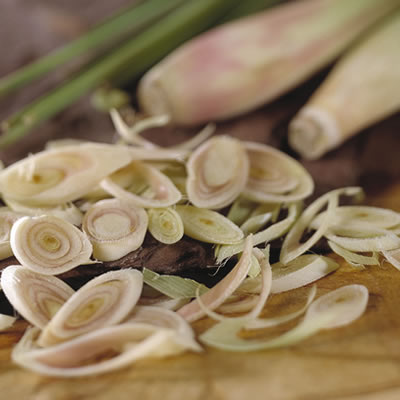 LEMONGRASS
Lemongrass refers to about 55 species of grasses that are native to India. It has a citrusy flavour and is widely used as an herb in Asian cuisine – either in fresh, dried or powdered form. 

Lemongrass is suitable to be used together with poultry, fish and seafood. It can be brewed as a tea, not only in Asia but in Africa and Latin America as well. It is also used in curries and soups – perhaps the most famous of which is Thailand's fiery tom yam soup. When used in such a manner, the lemongrass is usually not eaten but pounded to better release its aroma being dropped whole into the soup and then used as a garnish or discarded after cooking. 

The plant is key to the production of citronella oil, used in aromatherapy oils and soaps – which brings the distinctive aroma of lemongrass to the famous spas on the island of Bintan, Indonesia.