BEYOND THE FOOD
GREAT CONVERSATION MAKES GREAT MEALS BETTER
Bring to your table not only exquisite, ethnic cuisine but also the cultural knowledge and insight to share with and impress your friends!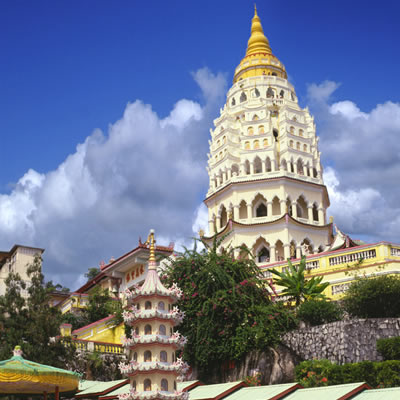 MALAYSIA HOKKIEN NOODLES
Malaysian Hokkien noodles (Hokkien mee) is a popular fried noodle dish prepared in the Chinese Fujian cooking style. There is a slight ambiguity in regards to the dish as it differs according to locale: in the Klang Valley, it is a stir-fried yellow noodle in dark sauce, whereas in the Northern state of Penang, Hokkien Mee refers to the soup-based prawn noodle. 

The Penang version relies very much on its fragrant stock, created from fresh and dried shrimp as well as chicken and pork. The better-known dry variant calls for a liberal use of pork fat (which in many cases can make or break a good Hokkien Noodle). The noodles are braised in a simple yet aromatic concoction of oyster, dark and light soy sauce, and stock. Due to a local preference for all things spicy, Hokkien Noodles are served with a side of Sambal Belacan comprising chilies, shrimp paste, lime and salt.