BEYOND THE FOOD
GREAT CONVERSATION MAKES GREAT MEALS BETTER
Bring to your table not only exquisite, ethnic cuisine but also the cultural knowledge and insight to share with and impress your friends!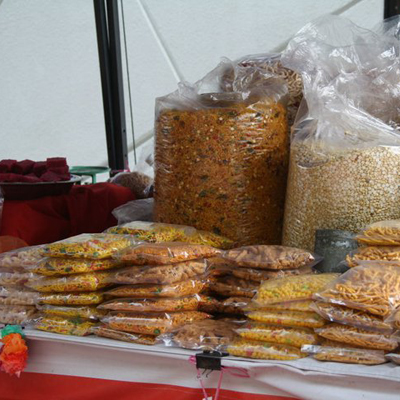 MURUKKU
Murukku is a savoury snack popular in India and Sri Lanka, originating in the cuisine of the South and West India.

Murukku is typically made from a mixture of urad and rice flour, salt, and flavourings such as chili, asafoetida, ajawain, cumin and other spices.

The mixture is made into a batter, mechanically extruded, formed into a spiral or coil, and fried to a crisp. Murukku can also be rolled into a flat ribbon (ribbon murukku) or shaped by hand (kai murukku). Kai suthu murukku (Hand spun) is prepared by getting a string of dough and twisting it while winding it into a ring. This process is very hard, requires patience and is highly technical work.

It is popular among the Indian residents of Fiji, and among Indian Fijians in North America. Murukku is traditionally enjoyed as a treat on Diwali.

More recently, murukku has become available in North America, and is made by several manufacturers in the United States. Murukku has also found its way into the UK market.