BEYOND THE FOOD
GREAT CONVERSATION MAKES GREAT MEALS BETTER
Bring to your table not only exquisite, ethnic cuisine but also the cultural knowledge and insight to share with and impress your friends!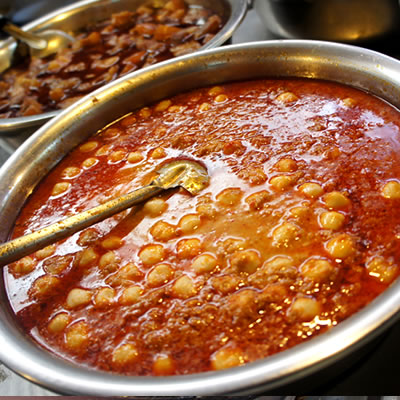 RED CURRY
Red curry, also known as kaeng phet, is one of the more popular Thai curries. Its name derives literally from the colour of the dish, such as the equally well-known green curry. Unlike green curry, which is made from fresh green chilies, red curry paste is formed by pounding dried red chilies together with garlic, shallots, galangal (blue ginger), shrimp paste, kaffir lime and a host of other fragrant local ingredients. 

Thai Red Curry is known for burning intensely yet briefly, a trait we have the Portuguese missionaries to thank for as they introduced spicy chilies to Thai cooking during the late 17th century. Masters of improvisation, the Thais borrowed dishes from neighbouring countries while substituting ingredients – spices were replaced with fresh herbs, dairy products with coconut milk – to create a unique local flavour.