BEYOND THE FOOD
GREAT CONVERSATION MAKES GREAT MEALS BETTER
Bring to your table not only exquisite, ethnic cuisine but also the cultural knowledge and insight to share with and impress your friends!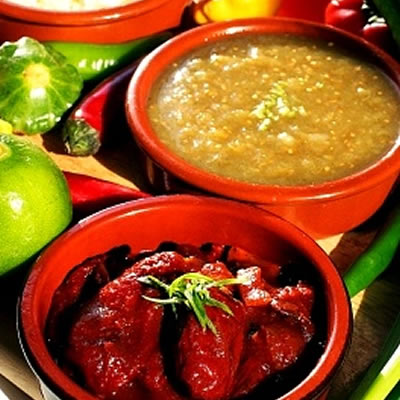 TANDOORI CHICKEN
This roasted Indian chicken delicacy is marinated in yogurt and spices, with cayenne pepper, red chili powder or kashmiri red chili powder added to give it that distinct, fiery red hue. It is cooked in bell-shaped ovens called tandoors, which are fired with wood or charcoal to reach temperatures of about 480 degrees. 

Tandoori chicken originated in the Punjab region of India, in a restaurant called Moti Mahal. Trying out new recipes to keep his patrons interested, the owner Kundan Lal Gujral used tandoors to cook chicken instead of naan (bread) as the locals did. This style of cooking made the chicken succulent inside and crispy outside. 

The tandoori chicken at Moti Mahal impressed the first Prime Minister of India so much that he made it a regular at official banquets. Visiting dignitaries that enjoyed Tandoori chicken included American Presidents Richard Nixon and John Kennedy, Soviet leaders Nikolai Bulganin and Nikita Khrushchev, the King of Nepal, and the Shah of Iran.