BEYOND THE FOOD
GREAT CONVERSATION MAKES GREAT MEALS BETTER
Bring to your table not only exquisite, ethnic cuisine but also the cultural knowledge and insight to share with and impress your friends!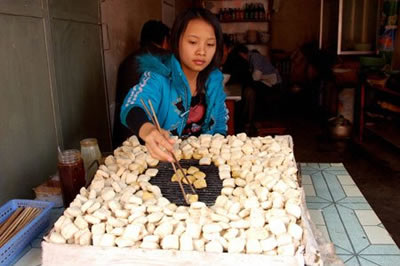 TOFU
Tofu has been a dietary staple in East and Southeast Asian cuisine for hundreds of years and has recently become popular in Western cooking. It is high in protein, B-vitamins and iron, and has the ability to absorb flavours through spices and marinades. 

It is widely accepted that tofu originated in China, known to have been commonly produced and consumed there by the 2nd century BC. Tofu and its technique of production were then introduced into Japan in the late 8th century as well as other parts of East Asia. This spread seems to have coincided with the spread of Buddhism as an important source of protein in the religion's vegetarian diet. 

Subtle regional variations in production methods, texture, flavour and usage make tofu such a delightful and interesting food item to discover.